1. Navinchandra jamnadas Engineer
Navinchandra Jamnadas Engineer (born May 1951) is the richest graduated pharmacist in the world. The British billionaire, owns Chemidex, an Egham / Surrey based pharmaceutical company that he founded in 1981. The company manufactures:
Haymine (chlorphenamine) Tablets
Lyflex (baclofen) 5mg/5ml Oral Solution
Mucogel Suspension (aluminium hydroxide gel, magnesium hydroxide)
Penbritin (ampicillin) Capsules
Ponstan (mefenamic acid) Capsules 250mg
Tagamet (cimetidine) 200mg Tablets
Uniroid-HC Ointment and Suppositories (hydrocortisone, cinchocaine hydrochloride)
Navinchandra started the pharmaceutical company after selling his chain of 14 pharmacies to the German company Celesio for a reported £12 million.
Mr Engineer and his company have recently come under scrutiny from profiteering from the NHS by increasing the price of lithium carbonate 250mg.
---
2. Stefano Pessina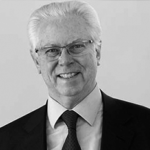 Not a graduated pharmacist however worth a mention, Stefano Pessina is currently number 72 on Bloomberg's Billionaires Index, with a worth of US$14.2 billion (Aus $18.8 billion). Pessina is the CEO and largest shareholder of Walgreens Boots Alliance, created through the combination of Walgreens and Alliance Boots in December 2014. He had led Alliance Boots before the merger. The sheer size of Walgreens Boots Alliance is staggering – with 8000 pharmacies in the US alone. In total it has 13,200 pharmacies in 11 countries, as well as one of the largest global pharmaceutical wholesale and distribution networks, with over 390 distribution centers. The conglomeration has a presence in more than 25 countries, employing more than 400,000 people.
---
3. Zhong Huij
Zhong Huijuan is ranked as the 70th richest person according to www.forbes.com, with a net worth of $19.8B as of 7/20/20. She chairs Chinese drugmaker Hansoh Pharmaceutical, which produces oncology, psychoactive, antidiabetic, and other drugs.
Zhong's husband, Sun Piaoyang, is also a pharmaceuticals billionaire and leads Shanghai-listed Jiangsu Hengrui Medicine. She owns over three-quarters of Hansoh Pharmaceutical with their daughter, Sun Yuan.
---
4. TJ Parker
A new recent contender to the title is TJ Parker, the man who sold PillPack to Amazon for an estimated $1 billion. Parker grew up working with his pharmacist father at a "traditional mom-and-pop pharmacy," in New Hampshire until he went to Massachusetts College of Pharmacy where he met PillPack co-founder Elliot Cohen.